Below are links to the new DeskDirector SID diagnosis tool and a quick overview of its functions.
This can be used to troubleshoot issues with logging in to DeskDirector automatically using Active Directory.
The tool can be used to:
Determine the SID of the current user (used to determine the person is from the correct company)
Connect to Active Directory and obtain the user's email address (used to determine who they are in ConnectWise)
Connect to the DeskDirector service and test logging in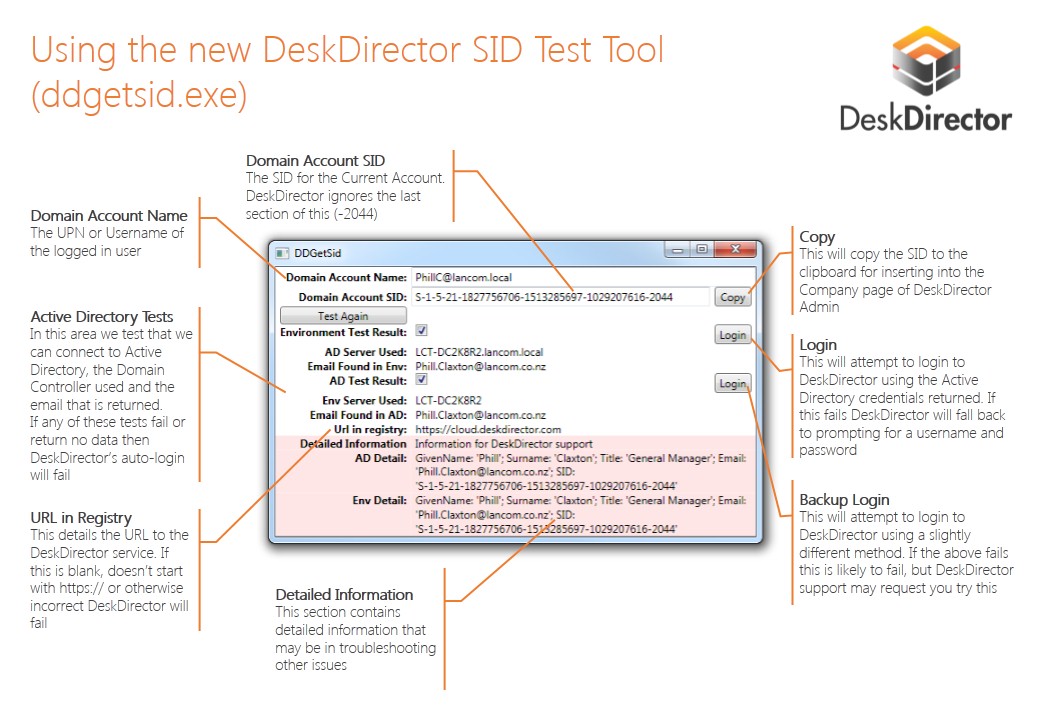 You can find the download link to this tool through your admin console. Simply navigate to your company configs page and click on "Download DDGetSID" on the top right corner.